The Open Door Policy (3/8)
The first half of Season 1 of ODP ends today, with the remaining four episodes paused for release.
I want to ensure I can deliver episodes on a monthly basis (consecutively four times), before starting the next wave.
As such, there will now be a break until we fully produce the final four episodes.
We had a relatively large budget at first, but SOMEONE spent it on Cyndi Lauper vinyls.
I intend on bringing in various talents in the second half, with some short lived familiar faces making their return.
I'd like to also bring awareness to a personal campaign, as Cyclone and I have recently lost someone very important to us. Internet famed streamer "Ween," whom we've worked with for a series of productions, has been placed on the official missing person's list. The family has informed me that they have various professionals working on her case, so it is a work in progress. For the time being, out of respect, I will not divulge any further details. In the meantime, if you happen to have any helpful information, I'd request you share it with the hashtag #SEENMYWEEN. Officials have stated that her last known location was about 5.9-7.2 miles from her house. Please stay alert and safe if traveling alone. https://fbi.gov/wanted/vicap/missing-persons
For anyone just starting to listen, here is a playlist for the show.
https://newgrounds.com/playlists/view/41a984a4944d67810d67c513dfab66ae
Download and listen as well on Spotify and iTunes.
Make sure to follow us on Facebook, Instagram, and Twitter.
If you would like to draw fan art of Genghis or any of our other guests, please do so and tag it as #ODPfart so we can check it out!
Please also follow @cyclonebreitmayer , who recently released his newest original composition, The Battle of Grapevine Creek.
It is an original folk/pop/country composition based upon the real Hatfield-McCoy feud, similar in style to a "Devil Went Down to Georgia" type ballad. He's actually told me his original intent was to display a style similar to that of Tenacious D's "Kickapoo," but went a slightly different route.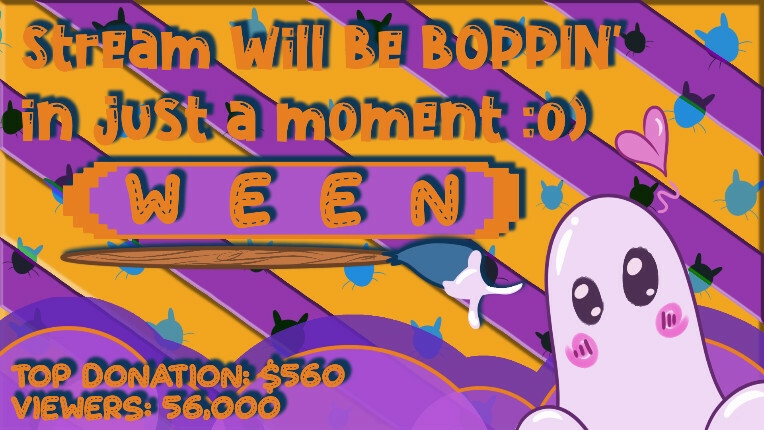 Nick Senny (3/8)
I share all of my recent castings and updates on my website. My particular blog posts can be found here.
Hot Topic (Newgrounds Voice Acting Collab 2021)
All of the scripts for the next Newgrounds Voice Acting Collab have been written, with more than half already fully voiced and in the stages of production / sound design. I took a manager position this time around, as opposed to acting as just a collaborator. As such, I've been able to work with the individuals within the VA community to a greater extent to ensure everyone's visions were able to come to life. This includes approving scripts, organizing / managing the Discord, remediating audition and final line recording submissions, setting deadlines, and producing the final skits.
I am excited purely for the fact that this next rendition will solidify @VoicesByCorey 's original intent of bringing attention to Voice Actors within the Newgrounds community. With the two of us and @JoshDytonVO at the wheel, we intend on revolutionizing the site within the audio portal. Everyone deserves an opportunity for their voice to be both spoken and heard. We've already connected with a slew of new actors that we did not have the first time around; all incredible talent that deserve extreme recognition.
If you never listened to the first rendition, listen now!
In terms of recent castings, they are as follows:
The Protectors (Dwarves, Goblins, Snakes)
The Protectors is a stand-alone mod of the game Warlords Battlecry 3, produced by Infinite Interactive. This mod has been in development since 2010. Improvements include a new campaign, modified units and tech trees, enhanced AI, a new single-player mode, special characters / companions, and higher resolution capability.
I am voicing a series of dwarves, goblins, and snakes in the upcoming patch. This will be my first role in a mod of an existing game, so I am thrilled to be a part of a continually growing and loyal community.
CryNN's Madness Techno Song (Tricky the Clown)
@CryNN was looking for a voice actor to depict a Tricky the Clown sample to be used in his upcoming Madness techno song. This is my first official song collaboration to be released on Newgrounds and similar platforms. I have done work before in samples for rappers on Fiverr, but those were smaller projects with not as significant of a reach.
RalvinTY's Upcoming Anime (Robby)
@ralvin-desu is currently working on an anime based project and has offered to use my voice as one of the characters. I cannot provide further details out of respect, so please consider following them and subscribing on YouTube!
AIKODE (Tree of Life Scientist)
This action RPG follows Aiko, an android created from human memories. However, it turns out to be a failed prototype that will have to face the reality of its past while searching for the meaning of the word "exist." I will be playing an elderly scientist who lives in the Tree of Life. I cannot provide further details on this project out of respect.
Other Castings
In addition to the castings I have mentioned in my previous update...
Releases
I will use this area to update on previous News Post castings and provide updates on releases here.
Goals
I will be using this section of my updates to inform whether or not my previous goals have been met.
Goal Update:
By next month, I hope that I will accomplish the following:
Make significant progress on ODP Episode 5
Make significant progress on the Newgrounds Voice Acting Collab 2021 [P1]
Make significant progress on a personal animation project to test the waters
Improve my diction / pronunciation in speech
Reach 200 followers on Newgrounds
Reach 500 followers on Instagram
Closing Remarks / Thank You's
This past month was particularly excruciating for me. The Ace Attorney: Operation Turnabout project I was involved in was quite a large effort. Upon being cast as the lead, the project managers found my test lines for the first few lines of the script different from my audition. As such, I had back and forth discussions with their casting director. Eventually, by hopping on a call, I was able to resolve the issues (turns out they never gave a natural dialogue line in the auditions, so I kept making the wrong guess on the character's natural demeanor). Thus far, this was my greatest obstacle to overcome, but I remained diligent and proved to be worthy of such a position. I re-recorded the first few pages upwards of seven times, so I am now used to exhausting all avenues of a particular voice.
As usual, I'd like to thank my main men in Cerberus @VoicesByCorey and @JoshDytonVO , as well as @Fro .
I'd like to thank Team LordIban for pushing me to my limits to ensure I am the best I can be.
I'd like to thank @DoctorGrambo for drawing the banner image for the upcoming NG Voice Acting Collab 2021.
I'd like to thank @SepticSebi and @nattosumi for being really cool friends during a pandemic, where I otherwise don't get to have too much social interaction. I always look forward to our streams #WillysWonderland
And lastly, I'd like to thank you, for reading all of this.
Best regards,
NickSenny